A Bit of History
SuperPage got its start in a little house in historic Watertown, Massachusetts, 1995. Two friends, an artist, and a software engineer, "landed" their first project with a general aviation outfit, whose boss was teaching one of the friends how to fly. They were pretty excited. One of them said, "This will be a super page," and the other said, "That's it! That's our domain name!" Shortly thereafter, that big phone company that begins with a "V" approached us to purchase our domain name, which we'd secured without any knowledge of their "superpages," or without any awareness of "piggybacking" (things were much simpler then), but the big phone company was so stupid about it, we went our own way without them, thankfully. Since 1995, SuperPage has designed and produced hundreds of projects, and one of those friends is now a pilot and a professional chef. The other, being the persistent and tenacious type, has stuck with the idea of building super pages on the web.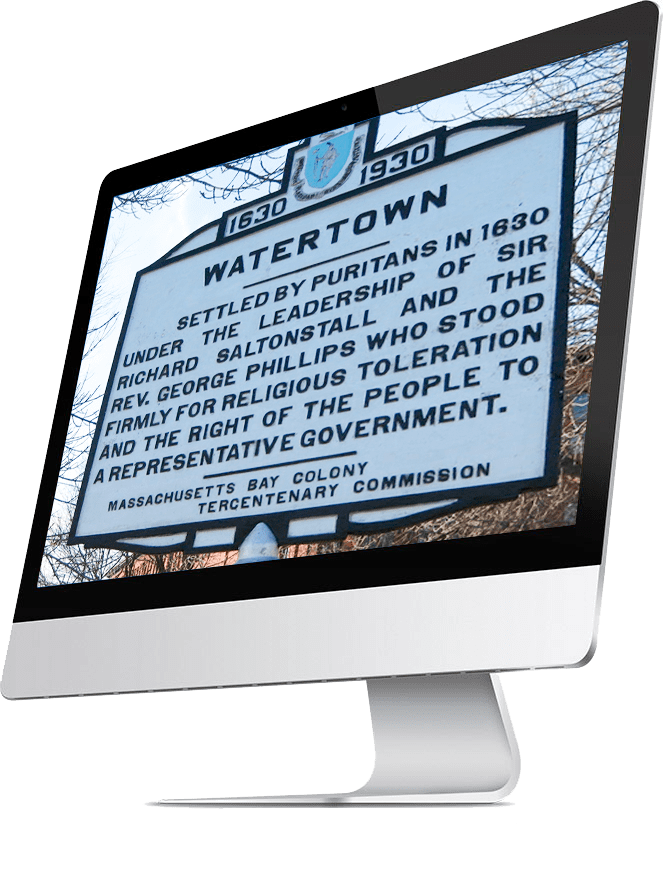 Jim Yocum is SuperPage's Co-Founder. He studied Engineering at the University of Utah, at a time when Silicon Valley legends, like Alan Kay, Xerox PARC and Apple Fellow; John Warnock, Adobe; Jim Clark, Netscape; Ed Catmull, Pixar; and David Evans, Evans and Sutherland; were roaming those hallowed halls. Jim, a brilliant and thoughtful engineer, beagle lover, pilot, and amazing chef, now lives in a quiet farm community in Massachusetts (we won't say which).
Rod Daynes is Co-Founder and President of SuperPage Publishing, Inc. (SPI). Rod is also the main guy at SuperPage, the web project arm of SPI. His skillset is extensive, ranging from MySQL, PHP, and other databases, to WordPress, the Adobe Creative Cloud Suite, Coldfusion, and HTML. With a BFA in Painting to back him up, he has designed the front end, user interface, and page designs for every SuperPage project, going back to its beginnings in 1995. Prior to SPI, Rod was VP of Interactive Media at Thomson Publishing, Boston, where he developed web and multimedia projects for their math, computer science, and language publishing divisions. Prior to Thomson, Rod was Director of Interactive Media at International Management Group (IMG), where he focused on the development of supplemental materials for major textbook publishers including Houghton Mifflin, Macmillan, McGraw-Hill, and others. Rod also has an MA in Television and Film from SDSU, and prior to IMG, Rod was a Producer at WGBH/Boston, the premier television producer in the PBS network ("Masterpiece," "Frontline," "Nova," etc.). He is an early multimedia innovator. As Founder/Director of the Nebraska Videodisc Group, Rod designed and produced interactive multimedia projects for organizations including the Corporation for Public Broadcasting, the National Science Foundation, the National Geographic Society, 3M, AT&T, IBM, Apple, Sony, JVC, Nissan, and many more. During his tenure, he and two colleagues developed fundamental research on computer graphic overlay technology, which resulted in a US patent. Rod is also an award winning landscape photographer (swellphotographs.com). He does his best to document the beautiful but endangered desert regions of Utah, Nevada, and California. He has two great kids, the Episcopal Chaplain at Cornell, and a budding film maker in Boston. At his core, Rod believes that every grain of rice is precious.
Our original CMS architecture was designed and coded by Sue Sours. Sue designed and implemented the administrative backend for our Boston Latin School project, and our banking and job search projects. Sue is a software engineer, with decades of experience in development on Unix and Windows platforms. Past projects include development of a traffic information dissemination product at SmartRoute Systems, object-oriented and CORBA-based distributed systems at the BBN Technologies Division of GTE, and network management systems at Data General. Sue is currently systems manager at Wellesley College. She holds a BS in Applied Math/Computer Science from Carnegie Mellon University (1987). She enjoys gardening and lives with her husband and two sons in the Boston area.
Our Development Team
Collectively, our development team consists of designers and coders who have over 50 years experience creating tools that meet the needs of the modern communicator. We have experts in several different technologies including PHP, WordPress, ColdFusion (Rialo), Javascript, SQL, as well as CSS, and HTML. As you stroll through our Portfolio Gallery, you'll see numerous instances of SuperPage's award-winning ability to merge great design with complex code development, the results of which are simplicity, beauty, and elegant solutions, in every single project. Let us help you create a unique solution for your organization's digital life on the web.