Custom Web Site Design & Development
Let's say you're a veterinarian, and you have an idea to start a mobile pet clinic. Or you're a technology consultant, and you see an opening to improve secure group meetings for employees working at home. Or you're a physician looking to provide your services as an expert witness. Or you just love to bake and you want to start up your own vegan bakery. Or you're a tech startup, and, c'mon, what better time than now? Whatever your vision, or your goals, or your mission, it all starts with a web site.  Your web site is the core, the backbone, and the information hub of your business. Everything, including social media, blogs, e-commerce, etc. either feeds into or flows out from your web site. For over 25 years, SuperPage has designed and built web sites for hundreds of clients, and we're right here to help you realize your dream. Not only will we work with you to make sure you get exactly the right content, but we can also help you finance your site, set up payroll, and much more. And we offer super-fast dedicated hosting, social media, email with your domain name (we'll register it for you), security, and shopping carts, all in one place! We know you have plenty of good ideas, and if you have the courage to adapt, your dream can come true. A SuperPage custom web site is the first real step you'll take on your journey to the future. What are you waiting for? Contact SuperPage today!

We do it with WordPress. WordPress is the platform upon which the web works. In the last 12 months, WordPress grew from 35.7% to 40.9% market share. That's 3x the growth of Shopify, Wix, and Squarespace combined! Over 70% of all new web sites are WordPress. WordPress is more popular than Twitter (ahem, Mr. Musk). In contrast to Wix, Squarespace, and other proprietary content management platforms, nobody "owns" WordPress, its entirely open source and free. WordPress doesn't have a CEO and has 500 times fewer employees than Amazon. WordPress runs over 30% of the top 1,000 web sites, and most of these sites are complex and massive (think university library systems). And you won't get stuck with one of those "easy web site" systems that you see advertised all over the place. WordPress is SEO-friendly, and secure. WordPress is not going away, and it's getting bigger and better every minute. That's why we do it – for you – with WordPress.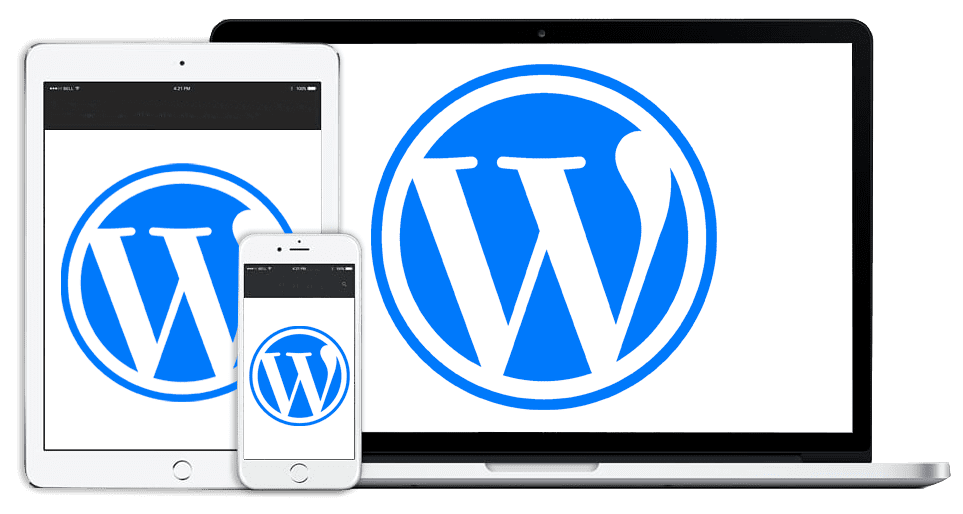 There are over 49,000 plugins and tools for WordPress, and we use only the most proven and reliable ones. Bad plugins and tools can and will crash your site, big time, and you won't know how to fix it. Then what?? Having been in the WP business for over two decades, we know what works and what doesn't, and we'll customize your site with the best plugins and tools, avoiding any and all potential catastrophes. We'll help you tailor your site exactly how you want it, for lean, fast, and reliable performance. For the absolutely best results, you'll be grateful that you went with our experience in this seriously critical  (and often overlooked) corner of the WordPress universe!

Everything that you want on your site and how you want it is what the content phase is all about. For example, to whom will you be targeting the site; will the site require eCommerce options; will there be a blog; will you need customer relationship management (CRM); how and to what extent do you want to publicize your site, including social media and email? Essentially, you send us everything relevant, preferably, an initial menu, i.e., an outline, and we will collaborate with you on as many details as possible for each menu item. If you don't have a domain name, we will help you register one (or more). If you already have a site and wish to improve it or take it in a different direction, we'll want to know your thoughts. The outcome will be a first draft content package.
We set up your host on one of our secure staging servers, install WordPress, and place it "under construction," with special access to you. Based on your content package, the theme, demos, and an initial set of plugins, including required plugins and relevant extensions, will be installed. The outcome will be a design framework, i.e., the "architecture" with a stylistic approach, text and image blocks, and an initial look at the actual site that you'll be able to see and note for additional work.
This is where we fill in the blanks, and in so doing revise the look and feel of the site, which can mean going back to one or both of the previous phases, making adjustments there and implementing them here. At this time, site-based Search Engine Optimization (SEO) criteria will be set up for every page. (Here is information on how SuperPage works with SEO.) Everything will be visible to you on the staging server, so that you can see and approve changes and updates in real time. In addition, your publicity strategy, whether it is a facebook page, a twitter account, or (best of all) an email marketing campaign, can now be finalized
When the site is completed, everything will be up for review. As an option, the site can be beta tested among a selected – or random – audience, along with survey (opinionnaire) forms. At this time, your marketing, social media, security and analytics preferences will be implemented. Final revisions will be made.
After you're satisfied with the site and have given us approval to launch, two things will happen. First, the staging site will be migrated to your new SuperPage host, and second, the Domain Name Server (DNS) will be switched from your registrar (e.g., godaddy, network solutions, etc.) to our DNS. Migration can take a few hours, so we do it during off-hours, i.e., the wee hours of the morning. Your social media will be turned on, and your first email will be sent out, with "read more" links to your site. Your new site will now be officially published on the web!
One thing that differentiates web publishing from traditional (book) publishing is that a web site is never really done. A book is a book, and when it's on the shelf, that's it, but a web site is dynamic and keeps changing all the time in any number of ways. We call this "Site Administration," and site administration is a whole lot more than just hosting, it's Hosting PLUS SEO, Analytics, Marketing, and Security. But the big differentiator between SuperPage and the others is content updates. We will have built or re-built your site, so we'll know it intimately, and we'll keep it up to date, not only at the maintenance end, e.g., updates of WordPress, themes, plugins, and extensions, but we'll keep the content, the front end, what people see, up to date too, which is the most important thing to you and your audience. Hosting+ really is a whole lot more than just hosting. Check out our Features Comparison page. Oh by the way, we now offer shared hosting+ and three speedy NEW dedicated hosting+ packages.
So, how much does it cost?
Our minimum charge for building a website is $3,695 US. The price varies based on complexity, but we'll work with you and "design to cost," that is, we'll build you a crackerjack site with all of the extras based on your budget. We understand that times are tough right now, but now is also the best time to get your new site up and running. If you need it, we'll help you get financing for your project(s), which includes a business lending, a revolving credit line, insurance, even payroll services and more. We also offer a super generous 50% referral discount! A properly produced web site isn't cheap, but with our assistance, you shouldn't have to sacrifice your ideas for lack of funding.
Make a Referral, Get 50% Off!
If your referral becomes a project, we'll give you a 50% payout, or a 50% credit against future work.