Welcome to SuperPage: Your All-In-One Web Solution
Your Creative Partner | Your Hosting Partner | Your Business Partner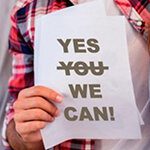 Since 1995 (that's 26 years!), SuperPage has been in the forefront of designing, developing, hosting, and updating meaningful custom web sites for individuals and organizations, from California to the East Coast and Florida, and everywhere in-between. We specialize in projects for professionals, attorneys, doctors, researchers, writers, and educators; startup sites for small businesses, upgrade sites for medium sized businesses, and sites for nonprofits and consultancies that deliver. We provide All-in-One Shared+ hosting, and our AWESOME Dedicated+ hosting plans. We also provide professional email with your domain name, product services and branding, analytics, graphics, print, video production, social media connections, top notch security, 24/7 technical support, plus insightful, good-humored, and personalized service. Oh yes, and a full slate of financial services to help you get your business off the ground and keep it going. We've got that too. We can help you raise money, save lives, protect the environment, provide legal services, sell merchandise and ideas., and more. We help our clients get a decent ROI for their relationship with us. Yes We Can! SuperPage is truly an all-in-one web solution. How can we help you?
One more thing. Through our partnership with NTS and Microsoft, we offer HIPAA-compliant telemedicine and telehealth solutions, including Teams, the serious healthcare professional's alternative to zoom meetings, plus online access to world-standard collaborative apps, e.g., Word, Excel, PowerPoint, etc., and secure professional email for you and your colleagues.
Custom Web Design and Development
SuperPage All-In-One Hosting+
SuperPage integrates world-class web design with best-in-class web hosting, including reduced pricing for SHARED+ accounts, and our NEW super-speedy affordable DEDICATED+ plans. Our daily personalized site updates will keep your site current. Our daily backups will keep your content protected. Our technical support staff will be there for you 24/7. Our security systems will keep the bad guys out. You'll get unlimited forms, top-tier extensions, SEO, analytics, and email with your domain name with any one of our Hosting+ packages. On top of that, you'll have the option to go with Microsoft 365 and a full slate of financial services. WHY GO ANYWHERE ELSE?

WE OFFER MICROSOFT 365, INCLUDING MICROSOFT'S INDUSTRY-STANDARD OFFICE APPS, PROFESSIONAL SECURE EMAIL WITH YOUR DOMAIN NAME, 50GB STORAGE PER USER, AND A TERABYTE OF CLOUD STORAGE. OH YES, WITH MICROSOFT 365, YOU'LL GET TEAMS, THE SECURE AND HIPAA-COMPLIANT ONLINE VIDEO TEAMWORK APP. IN ADDITION, SUPERPAGE CAN OFFER YOU A SUITE OF FINANCIAL SERVICES, INCLUDING BUSINESS LENDING, MERCHANT PROCESSING, LINES OF CREDIT, BUSINESS INSURANCE, EVEN PAYROLL SERVICES. SUPERPAGE IS EVERYTHING YOU NEED TO RUN YOUR PRACTICE OR YOUR BUSINESS.
Teams in Telemedicine (0:28)
WordPress Site Development
 Social Media, Print, Video, Email Marketing
Unlimited Staging for Major Upgrades
Web Hosting and Daily Site Updates
Conscientious Technical Support
E-Commerce, Business Lending, Credit Lines
I have worked closely with Superpage for over ten years, and two websites. I am thrilled with my new site, and it has been getting a great response. I need personal attention when working with a web designer – Superpage certainly delivers.  I can highly recommend their services.
I am very satisfied with my website design and search engine optimization (SEO) so deftly engineered by Rod Daynes. In a competitive market my website is now highly visible.  Over the many years that I have been a client of SuperPage Rod has been very personable, reasonable and easy to work with.
My website has been on the first page of a Google search since the first week it was published by SuperPage.  Rod is very prompt with any service request or questions I may have with responses within less than an hour.  I never have to worry about my website being hacked with the latest technology that SuperPage uses.
I've been working with Rod Daynes for several years.  His quality of work is outstanding, he has great follow-through, and he meets all goals in a timely fashion.  I have done multiple diverse websites with Rod, and he's come through every time!
My website is the best my dealer network! We are the oldest business in Utah and compete in a very traditional industry. Superpage gives me the best design, rapid assistance and a collaborative relationship which provides me the best "Front Door" to our business. Our web site is never static, it is always evolving. When I need support, I am the #1 priority.
SuperPage was integral in helping develop Levara's excellent website. Rod assisted in all aspects, from themes, layout, selecting photographs, writing and editing and inserting videos. We have received numerous compliments for the overall design of the website and its content. Any questions or updates were responded to quickly.

Overall, SuperPage is a pleasure to work with and I would highly recommend them.
SuperPage built a professional website to replace our homemade site in 2008. They have supported us ever since. Rod Daynes has been very flexible in helping us achieve our desired online goals. He has gone out of his way to accommodate our unique requests. Over the years, he has suggested several enhancements to our site that increased security and protected our investment. On top of his technical skills, he is a really nice guy.
I was very satisfied with the site and the administration of the site. Rod Daynes is truly superior at providing a fantastic customer experience. I am a novice at this type of thing and at all times Rod explained things and showed me things that improved my understanding as to how our website could improve our business. Superpage provided us with our own extremely fast and dedicated server. Along with this there were a host of services including a CMS and themes, a SSL/firewall, five star plugins, including performance, optimization, SEO, security, forms, daily backups that made our site effective, secure at the highest standard and provided useful data on the effectiveness of our marketing strategy. While I didn't think about this initially, Superpage gave us 24/7 support, daily updates, and knowledgeable, intuitive, and thoughtful service. Altogether, Superpage's web hosting exceeded my expectations in every way.