Solutions for Your Business
Perhaps you're a startup, or a partnership, or a nonprofit, or an independent consultant, or a retailer. Perhaps, you have a family practice. In addition to our peerless custom web development and hosting plans, we have a full slate of financial services for you. Whatever your status and mission may be, SuperPage has the solution for you. What better time than now? Go for it!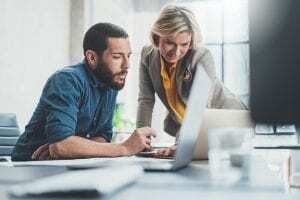 Microsoft 365 is our most powerful offering. Its rich set of features runs circles around the other guys. You get emails with your domain name, 50GB mailbox storage per user with no minimum number of users, web versions of industry standard apps, e.g., Word, Excel, Powerpoint and more, 1TB file storage on OneDrive, a company-wide intranet, the AMAZING Teams app for secure online and video conferencing, Microsoft Planner to manage teams and teamwork, and so much more. Microsoft 365 is everything you'll need to build your business!
Branding, advertising, domain protection, social media, email marketing, analytics, shopping cart plugins, invoicing, payment gateways, money transfers, fulfillment systems, SEO, dedicated servers, business lending, credit lines, payroll services, and more. SuperPage has a solution for you, no matter how big or small your business.